Report Biohazard Exposure or Injury
To report a Biohazard exposure or injury, call the EH&S hotline at (310) 825-9797 and select option 3.

Leave a detailed message that includes as much of the following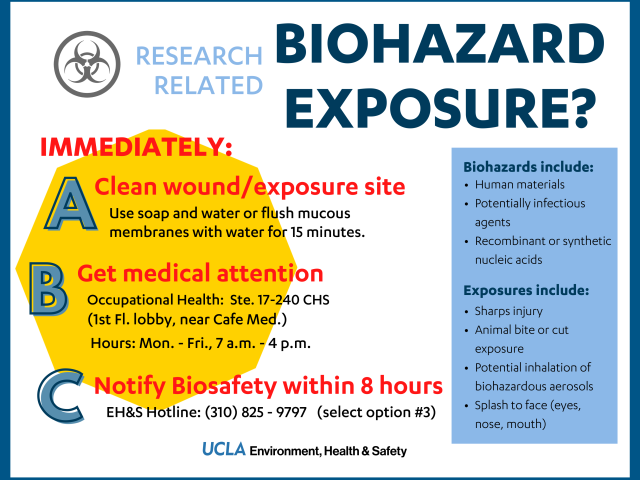 information as possible:
Your name
Your phone number
Your department
Injured employee's name
Injured employee's phone number
Injured employee's department
Date/time the incident occurred
Location where the incident occurred (address if possible)
Description of the incident and source of exposure
Status of the employee (medical facility, released back to work, etc.)
Will employee be hospitalized overnight
Please be available by phone after reporting incidents. EH&S Biosafety will receive your message and respond accordingly to ensure the 8-hour Cal/OSHA reporting timeframe is met as appropriate.
A NEW ABC poster has been updated to include the new Occupational Health location

(CHS 17-240, near Café Med)

.