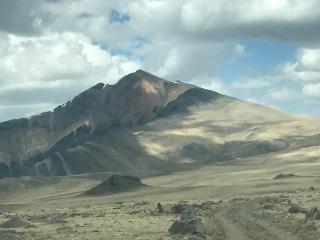 Risk and recognizing the possibility of loss or injury is integral to experiential learning and is inherent in field environments where we teach and conduct research. A field instructor or researcher must also be an effective risk manager who understands and anticipates risks and acts appropriately to reduce the likelihood of negative consequences. Accidents often result from a combination of challenging conditions, inadequate preparation and poor communication. For this reason, an effective risk manager must incorporate many attributes of leadership including preparation, competency, effective communication, appropriate judgment, self and group awareness, and tolerance for adversity and uncertainty (adapted from the National Outdoor Leadership School Educator Notebook).
Planning Can Begin Here
UC Abroad Traveler Safety, an online training module, helps you plan ahead of leaving to reduce your risk, ensure your safety, maintain your health, and take precautions to reduce your risk while abroad. Access the module (Course Code IP-FIELD-OL) on Worksafe.
Planning Your Field Research
Assess Potential Field Hazards

All fieldwork warrants a pre-trip discussion regarding foreseen hazards, appropriate precautions, communication options, and emergency procedures. 
 

You should be able to answer questions regarding:

-Destination
-Participation
-Field Activities

Assessment PDF

Create a Written Field Safety Plan

For field work in remote locations - or hazardous work off campus - develop a field safety plan with site information and emergency procedures. Taking the time to compile a thorough safety plan and discuss it with your team will prepare you to more effectively manage risks that arise in the field. It serves as a hazardous assessment tool and can include Go/No Go criteria, refer to other protocols or training and be used to brief your field team or course participants on trip logistics and precautions. Developing and using a field safety plan is appropriate for the following activities:
 

1.Conducting field research or teaching field courses off campus,
2. Work performed at field stations, nature reserves, or controlled sites. Established site procedures may be available, but should be supplemented with a safety plan for hazards specific to your research or tasks

Register your Trip with UC Away
Register at https://ehs.ucop.edu/away

Full details can be found on UCOP Planning

Trip registration is required for those traveling on official University business off-campus (>100 miles) or internationally. Accurate information on travel plans is needed in order to deliver the services and protections the travel insurance policy offers.

University travelers include employees, medical residents students, fellows, and guests with travel paid by the University.

*Guests participating in a UCLA sponsored and supervised event with travel paid for by the Un,iversity.

Identify Appropriate Equipment, Gear & First Aid Supplies

Equipment Loaner Program

1. Equipment loan details.

2. Equipment checkout form.