If you are currently experiencing Worksafe module completion issues,
please switch to
Google Chrome
as the browser. If the issue persists, please fully complete an
Ask a Question
form and select 'Worksafe Technical Support' as your topic. Thank you!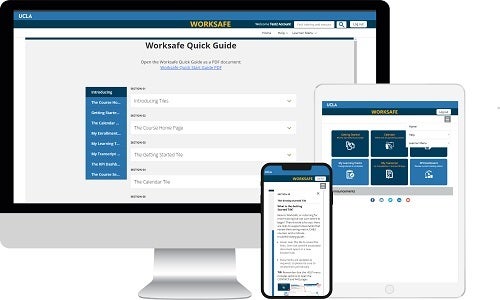 EH&S offers both classroom and online training for the UCLA community, available through Worksafe,
our online learning management system (LMS).
Although the Worksafe LMS requires a UCLA Logon ID to access the system, it is possible for university
employees to complete training using temporary access while waiting on a 9-digit UCLA ID number.
Follow the steps provided in the Safety Training with Pending UID guide.
If you need further assistance, we have a Worksafe Technical Support form that will require the email
you used to log into Worksafe. See the link below.
Logging In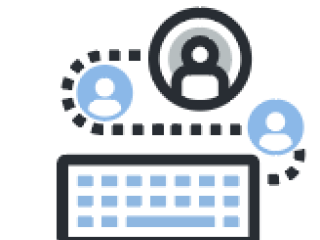 The Worksafe online learning management system requires a UCLA Log-on ID, or a temporary UCLA Log-on ID containing 12 characters or fewer, to login to the system using SSO (Single Sign-On) authentication. If you do not have a UCLA Log-on ID, you may create one here.
If you receive an error with logging in, please check that you have correctly entered your credentials correctly, and/or your Log-on ID is less than 12 characters.
If your error persists, please fill out the Ask a Question form and include your UCLA ID # and your UCLA Log-on ID.
Accessing Worksafe without a UID
Finding Courses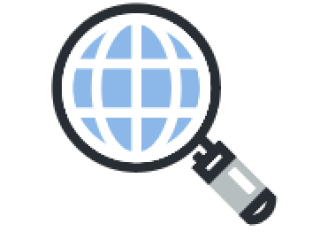 Upon logging into the system, you will have an overview of different tiles. We recommend looking at the associated resources found by hovering over the "Getting Started" tile.
The Course Search menu tab will allow you to browse courses across all categories. You may also use the white search bar to locate a course using keywords, course title, or the course ID.
Clicking on a course tile will allow you to view information regarding the course such as the course description, duration, course documents, and/or available sessions for classroom courses.
Instructor-led courses are scheduled in the "Calendar." From the calendar page, locate a session that works for you and click on "Enroll" to finalize your registration.

Online courses are activated by the "Launch" button. If you are retaking an online course, you will have the option to review or retake. Please note that if you choose to review the course, you will not receive credit for your completion.
Safety Training Requirements for Research Matrix
EH&S Conference and Meeting Room Access (PDF)
Using Current Browsers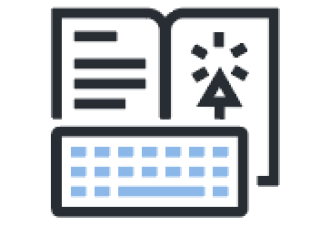 EH&S recommends the use of Google Chrome or Microsoft Edge for best results with viewing content and launching online modules. Be sure to de-activate pop-up blockers prior to launching an online course.
If you encounter a freeze within the module, take note of your progress, and please fill out the Ask a Question form to receive assistance from the Training team. You can also attempt to re-launch the module to see if the issue resolves.
Often, online modules will contain an "exit course" button at the end which will ultimately report your completion status back to the learner management system. If you have completed an online course but don't see your status showing as complete, please ensure that you have clicked through the entirety of the module. If the problem persists, please take a screen capture of the final slide of the online course and email the Training team, along with your UCLA ID # or temporary UCLA Logon ID.
Troubleshooting Online Modules