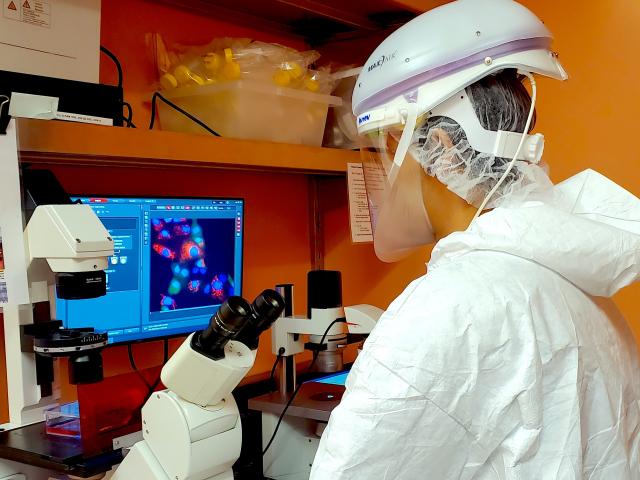 What High Containment Does 
The UCLA High Containment Program provides specialized expertise and management of research conducted in our campus BSL3, Biosafety Level 3 laboratories. BSL3 laboratories are highly-engineered facilities built to contain Risk Group 3, typically aerosol transmissible agents. Our Program oversees the operations and maintenance of our two campus labs, the BSL3 training program and the UCLA Tier 1 Select Agent Program. We are supported by the UCLA High Containment Laboratory Oversight Group (HCLOG) and the UC system-wide High Containment Laboratory Oversight Committee (HCLOC). The High Containment Program Director oversees the UCLA BSL3 laboratories, providing administrative and operations management support, personnel training and also serves as the UCLA Responsible Official to the CDC Federal Select Agent Program. 
Please contact us using the links below. 
Meet Our Team
High Containment Facilities Director - Barbara Dillon
Assistant Biosafety Officer, High Containment Program Liaison - VACANT