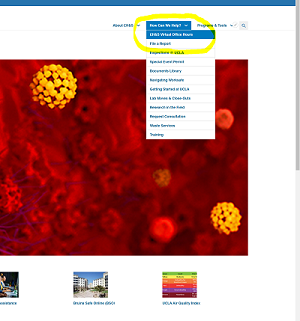 Great news! EH&S has enhanced its customer service offerings by implementing a virtual booking system to make getting assistance from our specialists easier and more direct. Anyone who needs assistance can now visit our Virtual Office Hours page and book time with one of our specialized units for an online appointment.

Find it: Under the "How Can We Help?" tab on our homepage, or under "Quick links," under the gold Virtual Office Hours icon.
Not sure whom to contact? Book with anyone and your question will be re-directed automatically!