Environmental Health @ EH&S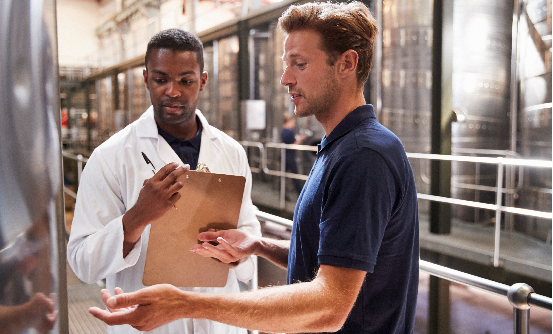 What Does Environmental Health Do?
The Environmental Health Program (EHP) oversees the regular health inspections for campus restaurants, markets, food sales, and swimming pools to ensure that they maintain the highest standards of safety and sanitation.  EHP also oversees the campus drinking water lines to ensure the tap water supply to campus is clean and sanitary.
Additionally, EHP can assist with questions about campus pests and health effects of pest management.
Our Team
Environmental Health Programs Manager - VACANT
Environmental Health Specialist - Jose Ubeda, REHS
Student Workers and Interns
What specific programs do we manage?
-Food Safety Program

-Food Facility New Construction/Renovation Plan Check Program
-Foodborne Illness Prevention and Response Program
-Recreational Water Program
-Drinking Water Program
-Communicable Disease Pathogen Testing Program
-Temporary Food Event Program

What inspections do we conduct?
-Food Facility Inspections (Twice annually)

-Pool and Spas Inspections (Twice Annually)
-Complaint Inspections as needed
-Student Food Sale Inspections

Who are our clients and collaborators?

-All UCLA campus departments
-UCLA faculty/staff
-Students and visitors

Who are our main collaborators?

Facilities Management
-Project Managers
-Trade Shop Supervisors
-Building Managers
-Engineers
-Plumbers

Capital Programs Management
-Project Managers
-Building Inspectors

ASUCLA, UCLA Dining, and UCLA Health System
-Dining Managers
-Head Chefs