Requirements for COVID-19 Symptom Monitoring
Visit the UCLA Emergency PPE Supply Store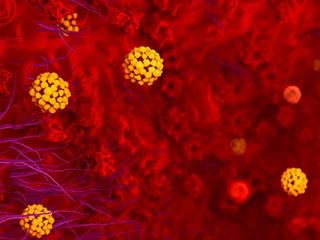 COVID-19 Pandemic: Return to Work on Campus Training Now Available
This online course provides an overview of returning to work on campus post-COVID-19. Topics include: What to expect, our new responsibilities and guidance for preventing the spread of the Coronavirus (COVID-19). Take the course on Worksafe now. 
Essential Research Application Contacts:
If you have not already done so, please obtain approval for any essential experiments and essential research personnel you believe must remain active on campus during this time. To minimize community interactions, each lab is to activate no more than one or two essential research personnel to manage animal husbandry, equipment or essential experiments. To ensure the safety of essential research personnel, labs should establish a communication protocol and use it while personnel are working on campus.
Some units, including the David Geffen School of Medicine, Samueli School of Engineering and the UCLA College Divisions of Life Sciences and Physical Sciences, have developed internal processes and deadlines for researchers to obtain approval for personnel and experiments. Those units will communicate directly with researchers under their purview. All other requests are to be submitted to the Vice Chancellor for Research via covid19@ucla.edu.
Requests to continue research activities must include a full description of why the on-campus research is essential, a timeline for completion and documented support of the department chair or dean; essential personnel should also be identified in each request. All on-campus projects and personnel not approved to continue research activities or that do not have a pending request to their unit filed are required to cease operations.
New Investigators and Lab Close-Outs
The EH&S Lab Portal Program continues to operate remotely. Lab Portal Consultants are available via Zoom to discuss new PI lab setup needs (including renovation designs, authorizations, trainings, and administrative documentation) as well as plans for future lab moves or close-outs. If you are setting up a new lab at UCLA, contact labportal@ehs.ucla.edu.
Update on Chemical Safety
The Safety Forward Program is on hold until further notice. This includes the Safety Theory Workshops, which have been postponed and will be rescheduled at a later date.

Chemical and Hazardous Waste Pick Ups continue on the normal schedule. For general inquiries about chemical waste please call (310) 206-1887 or email hazardouswaste@ehs.ucla.edu. 
Update on Biosafety

The Institutional Biosafety Committee continues to review and approve research on an accelerated meeting schedule.

Specific information related to authorization of COVID-19 research is available on the IBC website.

Contact Christine.bruton@research.ucla.edu if you are planning to submit a BUA for SARS-CoV-2 / COVID-19 research.

Medical waste pickups will continue at all medical waste accumulation sites on the normal schedule. For Medical Waste area concerns please email us at biosafety@ehs.ucla.edu.

Update on High Containment

Work in UCLA's High Containment laboratories continues uninterrupted. Due to the sudden surge of interest in the BSL-3 program, additional space in the labs is extremely limited.  All proposed BSL3 research lab proposals must be vetted through the Essential Research Application Process.

Contact jperkins@research.ucla.edu if you are planning research activities that require use of the BSL3 facility in order to initiate the High Containment Use Committee review process.

Update on Radiation & Laser Safety

The Hot Lab located in CHS A6-060C will remain open daily from 9 a.m. – 11:30 a.m. for package receipt and distribution, and instrument calibration.  Hot Lab staff can be reached at 310-825-5396.

Waste pickup will be performed as needed.

For remote assistance or support, please contact the health physicist responsible for your authorization, or email us at radiationsafety@ehs.ucla.edu. For enquiries regarding lasers please email lasersafety@ehs.ucla.edu.