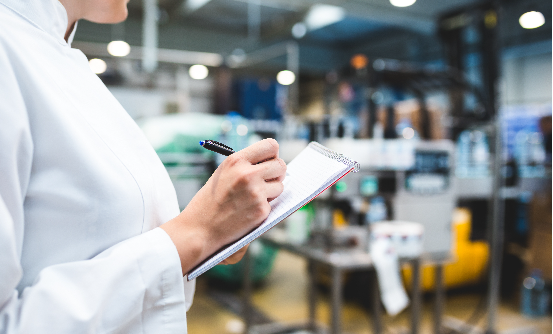 Who is Safety & Compliance?
Our Duties:
Oversee occupational safety and compliance programs for campus employees, including departmental Injury and Illness Prevention Programs (IIPP) and associated exposure specific plans as required by Cal/OSHA Title 8.
Provide departmental oversight of State & Federal Health and Safety Regulations via inspections, incident investigations, safety consultations and hazard specific trainings/presentations.
Conduct safety consultation for third-party contractor work performed on campus and provide protocol review for special events upon request.
Manage the UCLA Public Access Defibrillator (PAD) Program and associated AED inspections.
Responders to the EH&S Serious Injury Hotline and conduct reporting/investigation protocols for occupational incidents/fatalities as required by the state.
Campus liaison for Cal/OSHA Investigations and associated legal matters.
 
Meet Our Team
What specific programs do we manage?
Campus-Wide


-Departmental IIPPs (~170 total campus-wide)
-EH&S Serious Injury Hotline
-Incident Investigations
-Job Safety Analysis (JSA) Library
-UCLA Shop Safety Program
-High Hazard Operations
    -UCLA Confined Space Program (HHS/FM, Other)
    -UCLA Fall Protection Program (HHS/FM, Other)
    -UCLA Hot Work Program (HHS/FM, Other)
    -UCLA Lock Out Tag Out Program (HHS/FM, Other)
    -UCLA Trenching and Excavation (HHS/FM, Other)
-UCLA Exposure Control Plan – Bloodborne Pathogens and Aerosol Transmissible Diseases (non-research)
-UCLA Hazard Communication Program
-UCLA Heat Illness Prevention Plan
-UCLA Public Access Defibrillator (PAD) Program
-UCLA Field Safety
-UC Slip Resistant Shoe Program
-UC Performing Arts Safety Manual
-Safety Assessments of campus spaces and/or operations
-Safety Consultation and approvals for special events/third party contractor work

HHS/FM Specific

-Green Light for Safety
-Custodial Safety Olympics
-Metrics/Annual Strategic Plan
-Return to Work)

What inspections do we conduct?

Campus-Wide

-AED Inspections - UCLA PAD Program units (monthly)
-Office Inspections (upon request)
-Shop Inspections (annual)
-Robotics and Technical Area Inspections (annual)
-Athletic, Recreational Sports and Aquatic Venue Inspections (annual)
-Theater and Safety in the Arts Inspections (annual)
-Slip Meter Assessments (upon request)
-Safety Bulletin Boards (upon request)
-Safety Assessments of facility, operation, and/or special event (upon request)
    -Job Walks on multi-employer worksites
    -Safety consultation for third party contractor work performed on campus

HHS/FM Specific

-Food & Beverage Inspections (monthly)
-Custodial Storage Inspections (quarterly)

Who are our clients and collaborators?

Campus Building

Our clientele includes all campus departments, staff and faculty with designated safety services for Housing & Hospitality and Facilities Management. Safety services for students, visitors, third party contractors and/or special events are provided upon request and in collaboration with the necessary UC counterparts on a case-by-case basis.

Off-Campus Buildings

Safety services are offered to off-site locations performing UCLA affiliated operations and/or managed by UCLA employees. These include but are not limited to the following locations:

-Architecture and Urban Design - IDEAS Lab
-Capital Programs
-Fleet Transit Yard
-Getty Villa (Conservation Lab)
-Kinross Building
-Lake Arrowhead Conference Center
-Marina Aquatic Center
-Hammer Museum and Billy Wilder Theater
-UCLA Film and Television Archives and Nitrate Vaults
-UCLA Warner Graduate Art Studios
-University Apartments/Off-Campus Graduate Housing Maintenance
-Science and Technology Research Building (STRB)
-White Mountain Research Station (upon acquisition rotation)

Who are our main collaborators?

-UCLA Insurance & Risk Management (IRM)
-UCLA Fire Department
-UCLA Facilities Management (FM)
-UCLA Housing & Hospitality Services (HHS)
-UCLA Health
-UCLA Legal Affairs
-UC Office of the President (UCOP)

What committee affiliations do we have?

-UC Systemwide Occupational Safety Workgroup – Rotating Members
-UCLA Public Access Defibrillator (PAD) Advisory Committee – Chair (VACANT), Co-Chair (Alex)
-UCLA Academic Shop Safety Committee – Chair (Allison), Co-Chair (Alex)
-UCLA Sustainability Committee – Member (VACANT)
-UCLA Injury Prevention Committee – Rotating Members
-UCLA Health Environment of Care Committee – Rotating Members
-UCLA David Geffen School of Medicine Safety Committee – Rotating Members
-UCLA Facilities Management Safety Committee – Rotating Members
-UCLA HHS Safety Committees – Rotating Members
    -Dining Services
    -On-Campus Housing Maintenance (OCHM)
    -Rooms